REVIEW OVERVIEW

Rating

SUMMARY

The AssignmentDoer.com is relatively cheap and affordable service. I was almost satisfied with the quality of my critique article, except for some details. What I didn't like was their website, that doesn't bring trust and the quality of customer service – for example, I didn't understand what the difference between standard and premium qualities of the papers is.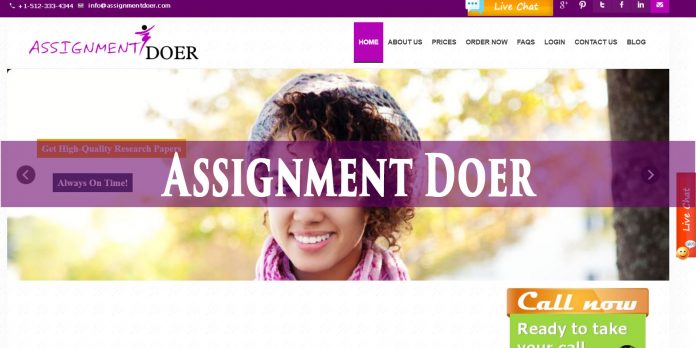 Recently I got a task to write a critique article on a literature topic. I am not very good at writing, so I decided to try one of those online writing services. My goal was to find a good correlation between price and quality of the services, so I started to search for the possibilities. A friend of mine told me about the AssignmentDoer service, so I found it online and placed an order for the article.
AssignmentDoer is an online writing service where you can buy original papers of many kinds for a relatively small price – beginning from $12.99 per page. You can order very different papers – from homework to the speech. They also offer "essay help" and "assignment help" services, as well as editing and formatting.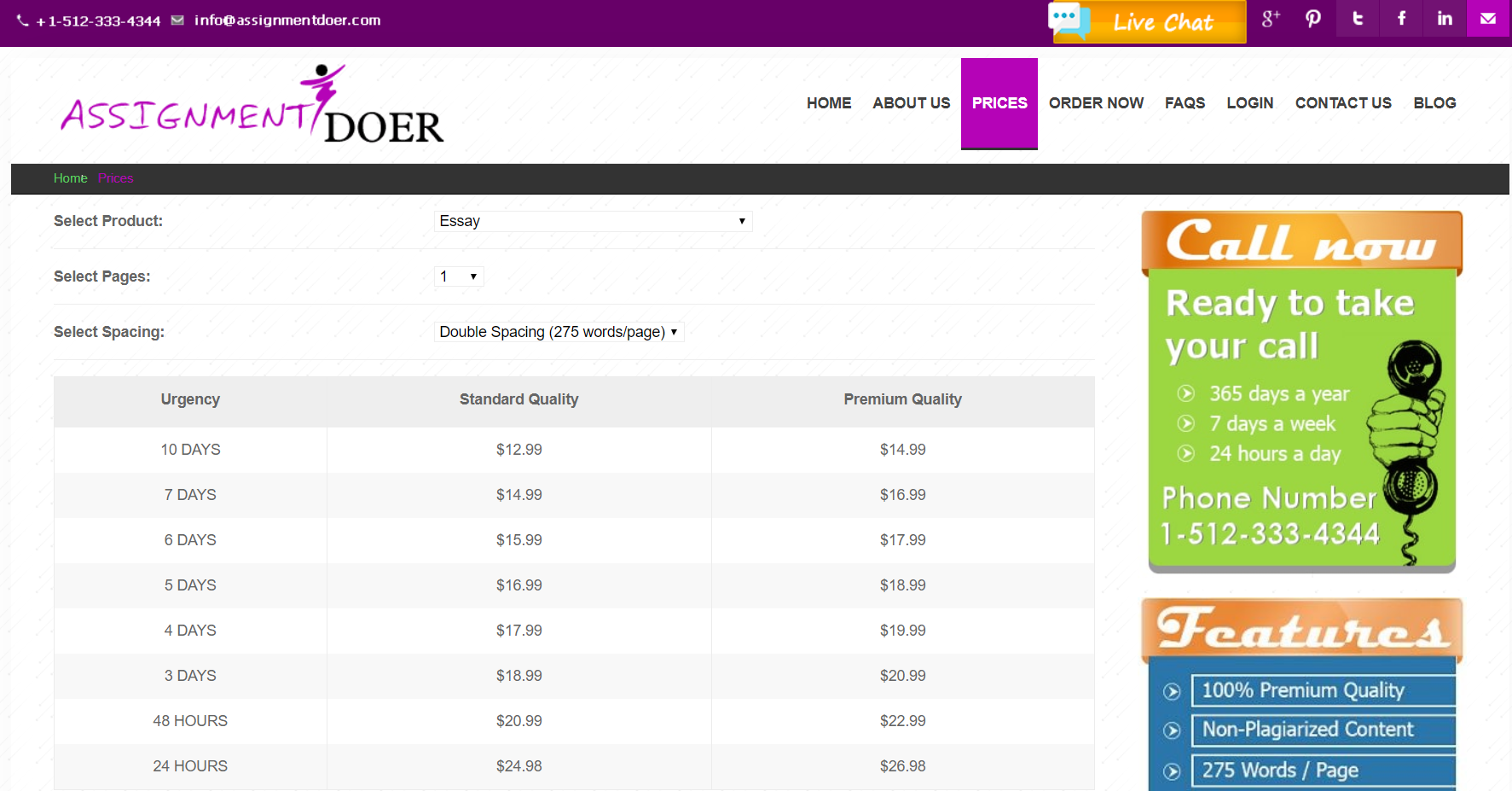 Service & Design – AssignmentDoer.com
The initial thing I noticed when visited an AssignmentDoer.com writing service website was the strange design, not user-friendly at all. In fact, there are all the sections needed to order an assignment – Home, About us, Services, Prices, FAQs, etc., but while browsing this website, I felt like something is missing. Like they are hiding some information from me. For example, when you want to know the price for some paper, you go to the "Prices" section and you see a drop-down menu. You should choose the type of work you want to order, the number of pages and a number of words per page and then the price is calculated. Ok, there's nothing wrong about it, but I prefer to see the clear, structured table of prices and have a possibility to compare them.
Also, when a result is calculated, it shows two different quality alternatives – standard quality and premium quality. The difference between them is not significant, but there's nothing said about the extra services which are included in the "premium quality" work. It seems a little strange.
One more thing that got my attention is the claim that all of the 1000+ authors of works hold Doctoral degrees. It doesn't seem real to me. I mean, there could be some part of the authors that hold a Ph.D. degree, but not all of them for sure.
In general, AssignmentDoer.com offers a wide range of services. You can order an essay, term paper, coursework, thesis, dissertation, book report, movie review, research proposal, case study, speech, presentation, editing, and formatting services and others. They also offer subjective writing services, which include papers in Law, Nursing, Marketing, HRM, Finance, Economics, Statistics, Psychology, Strategy and Planning, Project Management.
Price & Discounts of AssignmentDoer.com
The minimum price for the services the AssignmentDoer.com offers start from $12.99 per page. I read in some assignment doer reviews about other services and found that $12.99 per page is one of the lowest prices for an assignment ordered online. However, the price should always be related to the quality of services.
As for me, I ordered a critique article for 12 pages with 5 days delivery deadline and it cost me $215.88 (it is the price for an article for graduate students). If I was a college student, it would cost me 12 dollars less – $203.88 and if I needed an article about Medicine, Business or Law, I would have spent $239.88.
I also received a 20% off on my order, since I was a new user. In my personal opinion, the price is very good in relation to the quality of work they deliver.
However, the only discount you can get is 20% on your first order. I'm not sure if they can give you some discounts if you order more than one article.
Quality of Writing by AssignmentDoer.com
The most common doer assignment paper critique is related to the quality of writing and delivering. I've read many reviews pointing on the huge delay with the delivery, bad customer service with a very low response rate. But these things didn't happen to me, so I'm mostly satisfied with the service.
The general quality of my critique article was good. I liked the structure of the article, arguments used, evaluation of the material. I also liked a method the author used to compare different statements.
Nevertheless, there were few grammar mistakes in the text, and the conclusions were too short. As for me, I would say the quality of writing of this service is pretty good.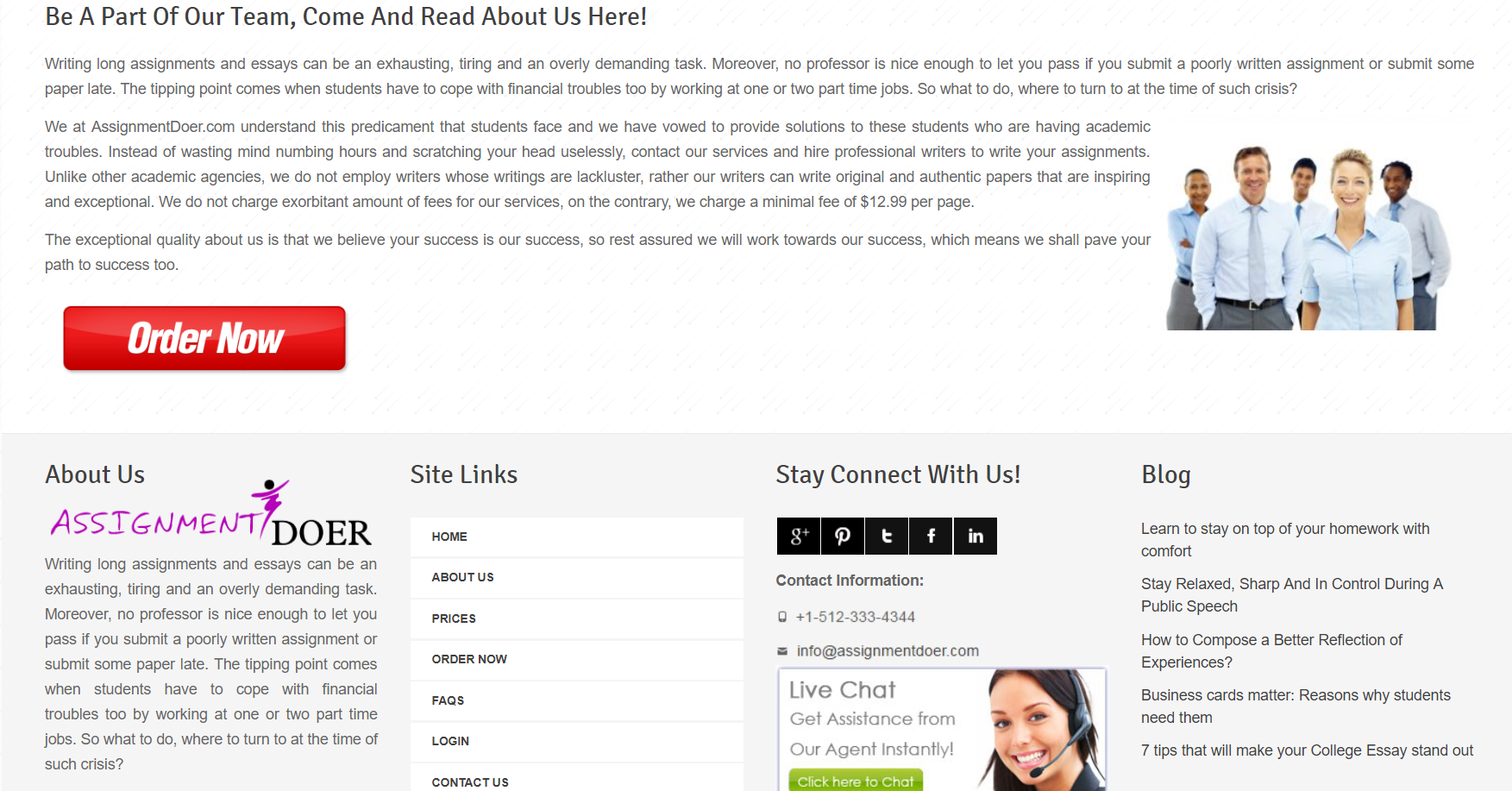 Delivery from AssignmentDoer.com
My critique essay assignment doer delivered me on the fifth day after I ordered it online, so it was delivered on time. The same experience I described in my Studybay review. But, frankly speaking, I was waiting for the article to be delivered on the 4th day after I ordered it since I wanted to read it carefully to make sure it is written ok.
However, I was the lucky one to have my order delivered on time. I found many homework doer reviews from previous clients of the service who accused the service of not delivering work at all! I can only imagine how angry those people should have been.
Pros
The high quality of the paper. The service provides you with high-quality texts that are checked by the anti-plagiarism program.
Delivery. They try to deliver your paper as quickly as possible.
A wide range of services. You can order practically all kinds of academic assignments.
Cons
The strange design. From the first point of view, the service is not attractive at all. They don't calculate the price before ordering the paper.
One-time discount. It's possible to get the discount only if you're first time user.
Falls information. They claim of having 1000+ authors of Doctor degree, which is totally unreal.