REVIEW OVERVIEW

Rating

SUMMARY

In my Papernow review I can say, those free good essays I mentioned at the beginning were copied too. They did it using other resources and presented them like their own. I found texts on other services and websites later. So, my advice – always check service, and their "free essays" because it will be the first thing which will tell you not to cooperate with the one.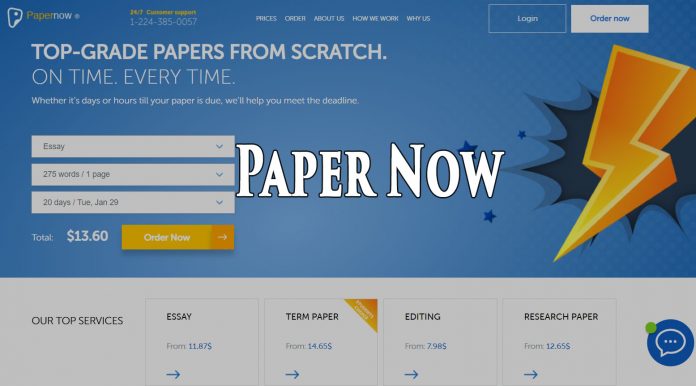 I want you to get acquainted with one website where you will find writing help on any topic. Well, it seems like it will help. It is a service of cheaters and liars who will not help, even more, they will ruin your self-confidence, and probably after that, you will start thinking whether you have a good memory or not.
One day I got the task to write a task. It was a hard topic that is why in order not to get lost in those dozens of details I decided to ask Google what to do. Well, I'd better not do that… After I wrote how to write an analysis paper, I found several sites that explain it. Exactly after the explanation, I understood that I totally don't know how to write a book report or analysis on it. So, I changed the request and added the word "service" to find an appropriate one and finally relax. In a while, I saw lots of services who offer such kind of job for reasonable prices and custom writing reviews.
But the most interesting one was the Papernow.org site. Below you will understand why I chose it.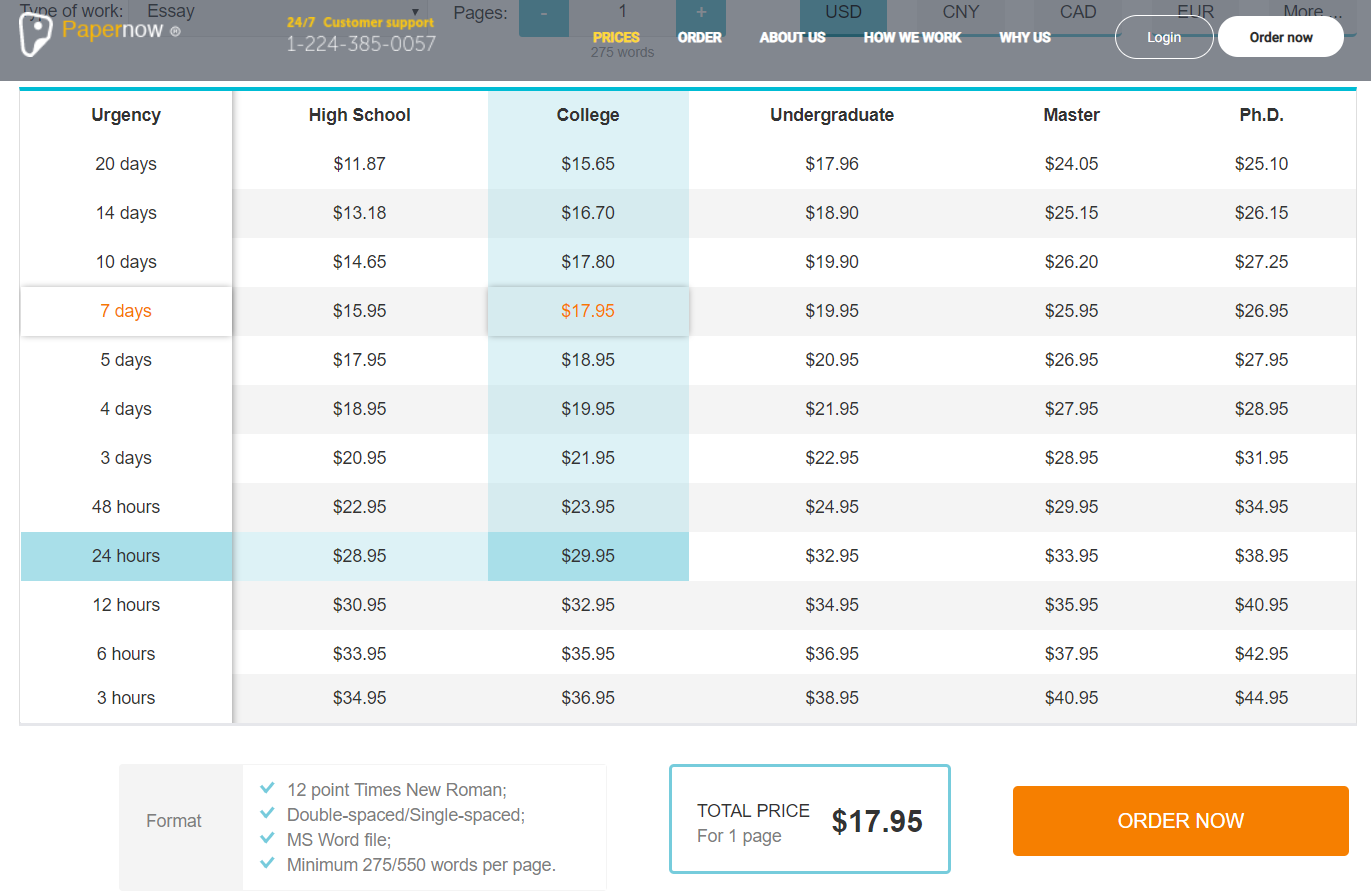 Papernow.org is a service that offers students the help with writing their assignments. This one is from the list of miracle assistance who will help at any part of the day, who promises all those best marks, awesome discounts and so on. Be ready – today I will give the overall mark to the website, and the total sum could be 10.
But, guys, first things first.
Service & Design – Papernow
When you open a page of this paper writing service, you will see how many things they offer and have. First thing I mentioned was a big phrase "we are ten years on the market" – that was like, 'wow, they are so advanced if they exist for so long.' Also, they guarantee money back; they do not ask you for signing up before clicking on "write my paper." What seemed to be the best – they offer free and unlimited revisions of papers and also, after finishing the task they will send you SMS on the telephone or Email. All these sounds awesome, and just for the outlook, design and the designers' work, I will give them 3 points. Seriously, the design is good and easy to guide.
Also, they propose free essays to each person who will copy it. So, nothing easier, just cool site that gives free texts written by real people. And at least, they don't take money for that, because as far as I know, lots of services take money for essays that were written before (they ask people to register on the site and pay some sum, that is how people get their 'free essays'). So, for this, I can give 2 points.
Price & Discounts of Papernow
When I opened a tab with Prices, I was shocked! I saw that they are cheaper than on any other site I opened before! Who else can offer 11 dollars per page? Everywhere I saw it was 15 dollars and more, but here I was pleasantly shocked. After that, I asked – what about discounts? Yeah, I know, it is cheap, but why not? If I can pay less, why should I pay more? They answered – you may invite a friend and after each coming friend you will get 5% discount. Wow, sounds good? The same was for me. I texted my best friend, sent a link and got expected friend's answer "Sure, I will cooperate with them too because it is really hard to do text by myself."
When I texted for the first time, being so much excited, they told me that total sum with a discount I have after my friend came is 99 dollars. It is not much, so I decided that I found a pot of gold. For now, I can give 5 points for that part as well.
Quality Of Writing by Papernow
As my task was hard I explained everything I needed; I mentioned that I needed APA style paper and I even gave an essay outline as my professor gave it to us before.
Here all the 'amusement' begins. We make an arrangement to give a ready text back in one week. It was a Sunday that is why on the next Sunday they should give it back to me.
When the next Sunday came I was waiting, then was Monday, Tuesday… when it was Thursday I opened my Gmail, and there were no promised notifications, no one answered me on the 24/7 online help, no one answered on Email too. I was worried not about money but about a deadline that was coming at the university and that made me feel nervous. The similar situation I had and wrote in Ultius review.
On Friday I texted something like "I WANT MY paper now!" and they answered me back, said sorry and sent 3 first pages of the text. There I recognize that style wasn't an APA one, the outline I gave isn't mentioned. But all these can be fixed in several minutes.
Overall they wanted more money. Yes, those 99 dollars were just for those three pages to get seven more I have to pay 77 dollars. I felt so miserable, and opened our messages to show them, that 99 were supposed to be paid for everything! But suddenly I saw that there was no message. No, they didn't delete them, but after ten days messages are automatically deleted by the system, and that is why I have no evidence that 99 dollars were discussed to be paid for the whole work.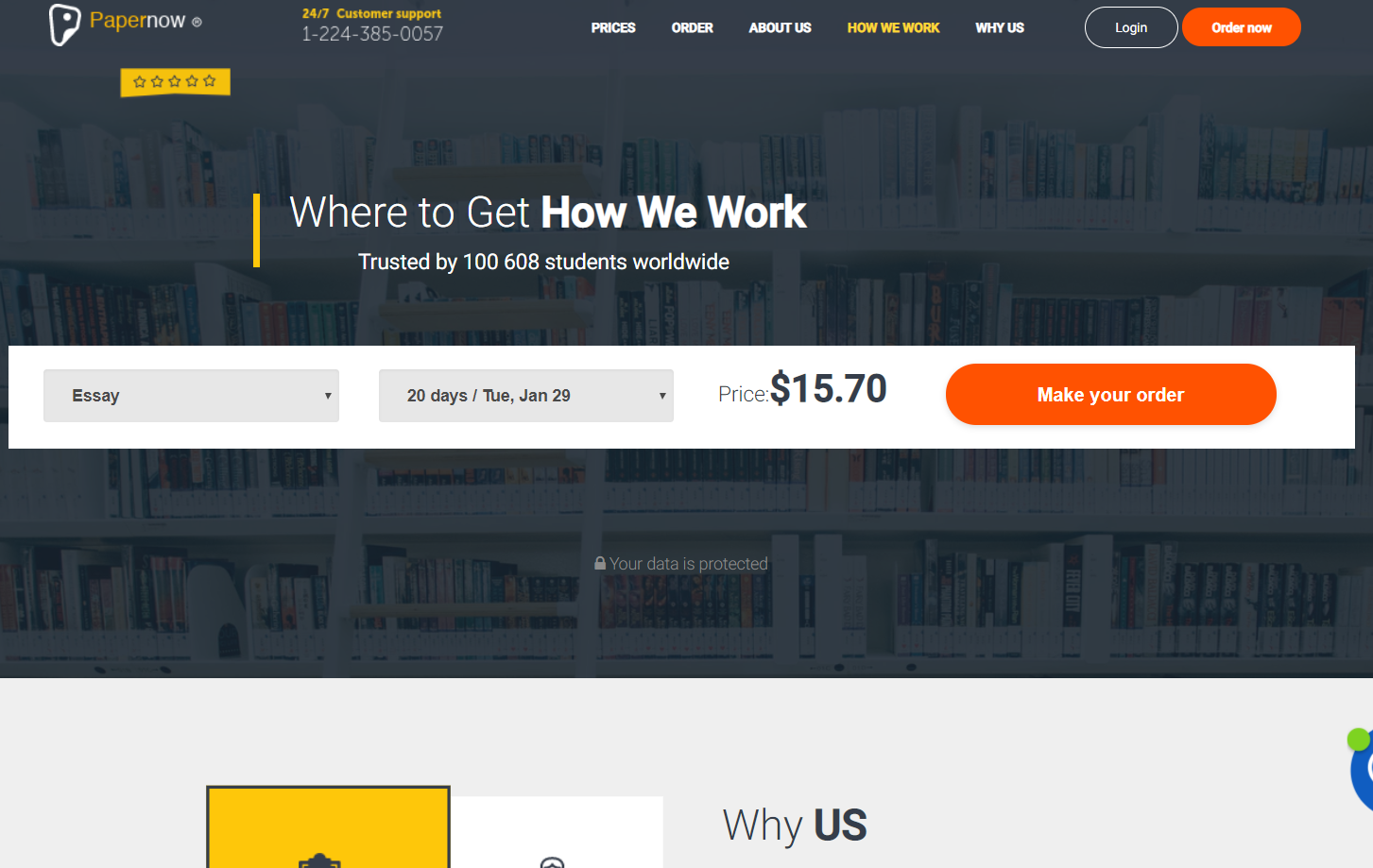 But, as the deadline at the university was on Monday (in two days), I understood that they did it on purpose and I have no other option than to pay. As the first three ones were good, I just asked to change the style and outline I needed. I paid, and on the next day, I got my full paper. By the way, here I canceled my 5 points I gave before talking about prices.
Delivery from Papernow
To say that I was shocked and upset is to say nothing. I was broken inside. Guys, don't repeat my mistakes, because there is only free cheese in a mousetrap. Maybe just because of those prices and discounts they allow themselves to be total cads and people with absolute cultural and educational dysfunction.
They didn't change the style and outline. Moreover, the rest seven pages were about nothing, just water bewitched. When I checked it on plagiarism, it was 78% of stolen stuff and only 22% of uniqueness. After my comment and request to change, they started arguing and saying that my problem is just mine and they won't do that. Oh, by the way, my friend received work having the same problems as I did, so at the weekends we were writing texts instead of relaxing.
Pros
Website. Simple and good design, doesn't cause difficulty in use, students can use the ready made works for free.
Discounts. Online service offers its customers a discount of 5% for each brought friend.
Cons
Price. Low prices that every student can afford at a first glance, the agreed price doesn't correspond to reality.
Quality of work. The completed order does not meet the stated requirements, the work isn't unique.
Service Quality. Customer support doesn't respond to messages after making an order.
Delivery. The online service doesn't meet the deadlines, but on the contrary, prevents them from being paid a price that is higher than initial.